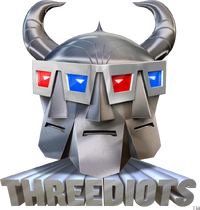 Welcome to the Threediots Wiki, Welcome!
We're glad to have you as a member. If you have any questions, just ask an experienced administrator.
The following articles contain guidance and information about reading, authoring, and participating in the Threediots Wiki community.
How do I do that?
Specific Help
Categories
You are welcome to browse through the following category:
External Resources
Things you can do
We hope this information is helpful, and that you'll have a great experience contributing to our knowledge-base and our community. Remember to enjoy your experience here and to also have fun!
Community content is available under
CC-BY-SA
unless otherwise noted.